Mehazabien Born on April 19, 1991, this star has touched the hearts of many men. Mehjabin's ancestral home is in Chittagong.
Before learning the words after birth, Baba Mohiuddin Chowdhury sat on his lap and migrated to the desert country.
In the United Arab Emirates.
Her childhood and adolescence have been spent there. She learned to walk, sing, and talk in the desert, Oman.
None of the family was involved with the cultural world. But everyone is cultured. Showbiz is the address of the eldest daughter of the Chowdhury family.
Has been a regular model for the Times of Oman.
Studying as well as modeling. Ballet dance with.
Life went on. 17 years have passed. Then he migrated to the country in 2006.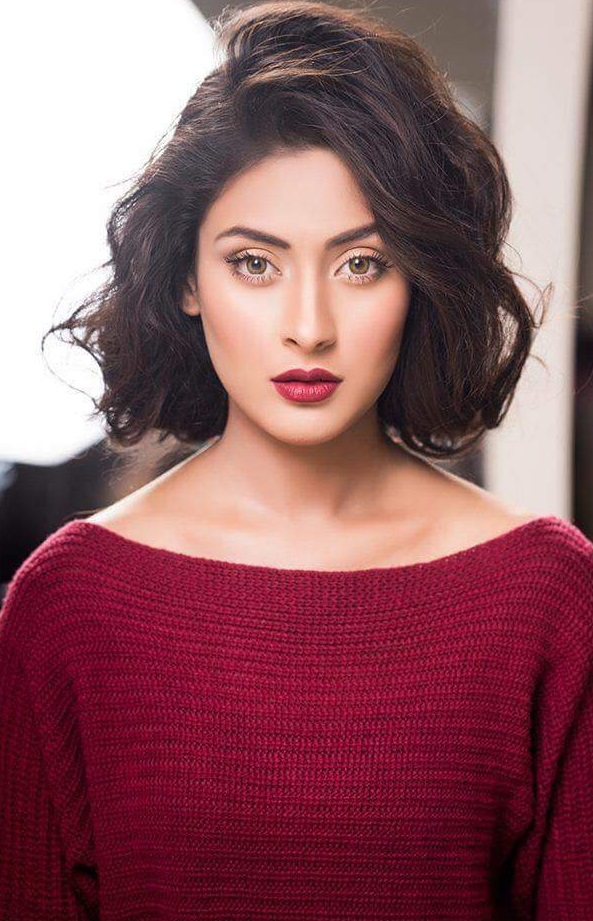 Mehjabin Chowdhury was selected as the best beauty, leaving behind about 10,000 contestants in 2009.
The next story is often known to everyone.
One drama after another, She became the favorite face of the audience by working in advertisements.
Mehzabin's first play after winning the Lux Channel I Superstar was `Tumi Thako Sindhupare` directed by Iftekhar Ahmed Fahmi.
Mahfuz Ahmed has acted opposite him in this play. Then she worked one by one in Natok.
Sometimes I See You`, `Call Center`,` Girl Just For You`, `I Still Love You`, `Laugh Unlimited`.
Mehzabin is working on the fairy tale based film 'Parbasini' directed by Swapan Ahmed.
Nirab is acting opposite him here.
Mehzabin has two more brothers and two sisters.
The names of the brothers are Raj and Alisan.
Mukaddes and Kainat are two sisters.
However, the eldest of these five is Mehzabin.
She is a student of fashion designing at Shant-Mariam University.
Thank you very much for reading this article.