Free Fire Dragunov One Tap Trick
Free Fire is the most popular mobile game from 2019 to 2021. And peoples are also trying to make their gameplay good with nice skills. Because they love this game & wanna be a pro player like B2K, BNL.
There are too many people who love to SKS One Tap Shoot. But they can't do it because they don't have to know any knowledge about it.
They think One Tap is may be so hard to learn. But to be honest, actually, it's very easy.
You just need to follow some steps to kill your enemy by one tap shoot easily.
Step 1 – Device
First, you need a good phone to kill your enemy with one tap. You have to a minimum of 3 GB ram phone. You can also do it on a 2 Gb ram phone but it's a little hard. And you have to a good processor with a smooth screen. iPhone players will get a high advantage to kill the enemy with one tap shoot.
Step 2 – Graphic
Keep your game graphic on Ultra. And Set 60 fps. It will increase your head shoot rate. But you can also try it on Standard graphic, But your one-tap experience will not be well.
Step 3 – Sensitivity
Make sure your game General Sensitivity & Red Dot Sensitivity is 100. This rule is only for mobile players. It does not work on pc players. If you need the trick of one tap on pc, comment below. We'll write another article about this.
Note: If your mobile has a low-quality processor. You can use the phone default DPI from the developer mode to increase DPI.
Step 4 – Dpad
Don't touch your game DPAD button when you are going to one tap. Most people make this common mistake. And that's why they can't kill the enemy with one tap. So, stop your character movement first then do one tap.
Step 4 – Practise
All hidden tricks are now leaked. So, now try it on the Training ground. Just do a little drug when you wanna kill with one tap. It's really easy. Practice it for 20-30 minutes. Then try it on class squad mode. I hope you can be a pro one tap player after practicing it for 7 days.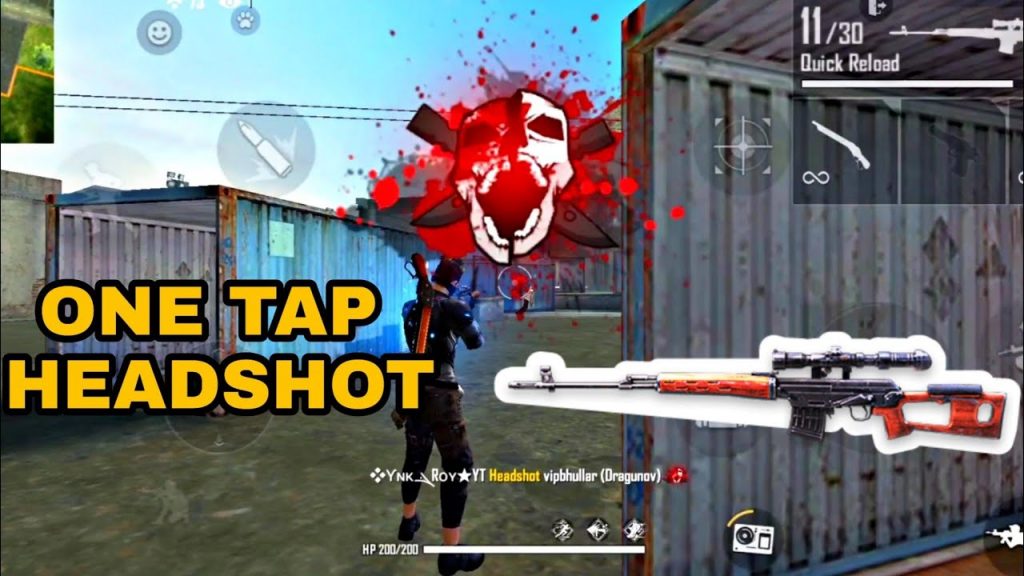 Watch Below Video To Learn One Tap Shot Easily.

Thank you very much for reading Free Fire Dragunov One Tap Trick.
I hope you would like to read ANKUSH FREE FIRE BIOGRAPHY.