SK Sabbir Boss Wikipedia
Last season Sabbir was 1st free fire player in India.
His profile id is now 79 level.
His free fire game id is 55479535.
He has now 435664+ likes on his free fire profile.
His KD is now 4.58 on rank.
He is a mobile phone player.
And his phone name is VIVO V15 PRO.
He is now under the Boss guild.



Read Also Ajju Vai & Amit Vai Biography


Sk Sabbir Vai live in Kalkata, India.
He is now 26 years old.
His hobby is to be a good doctor.
He is still unmarried.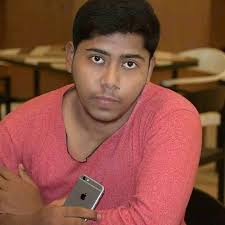 Sk Sabbir Boss doesn't have an own YouTube channel.
But we can see his gameplay on SK SABIR GAMING.
There has now 1.61M subscribers.
And most of that's channel video hit 100k views.


Sk Sabbir really played well.
And his mind is very good.
He is a simple man & passing his life simply.
A few months ago he told us that he'll create his own YouTube channel.
And all of his fans are waiting for that.


Thank you very much guys for reading this post.